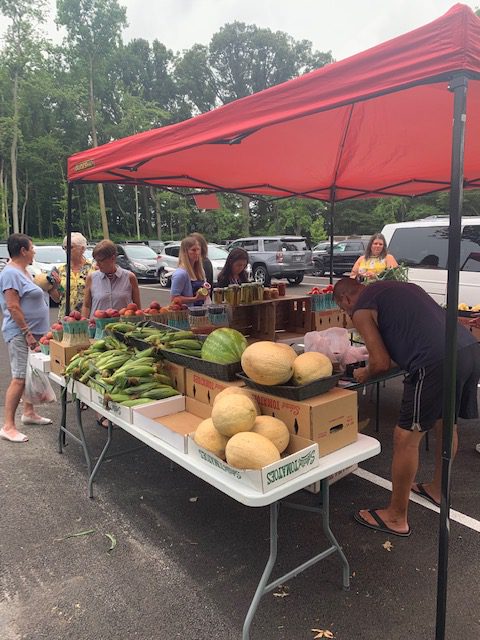 When Liz Harmon read an article describing the growing popularity of hosting Farmers Markets at work, she thought her coworkers would love the idea. Liz, Savage's Practice Development and Recruitment Coordinator, also saw a connection to the company's longtime commitment to encouraging healthful habits.
"As a company, we try hard to focus on work-life balance and employee wellness, and we had done so long before it became in vogue," says Liz. "So the idea for a weekly fruit and vegetable stand on the Savage campus was well-received by management."
For more than 40 years, Savage has made fresh fruit available to associates each workday. Providing easy access to fresh local produce at our office entryway is an extension to that employee benefit.
Supporting our local communities is one of Savage's core values, so we made certain to partner with a produce vendor with strong area ties.
"So far, it's been popular with our employees," reports Liz. "Everyone has been excited to take a quick break and soak up some sunshine while checking out the delicious options available each week."
The Farmers Market takes place every Thursday afternoon from 3:00-5:00 p.m. in the Savage parking lot throughout the growing season.