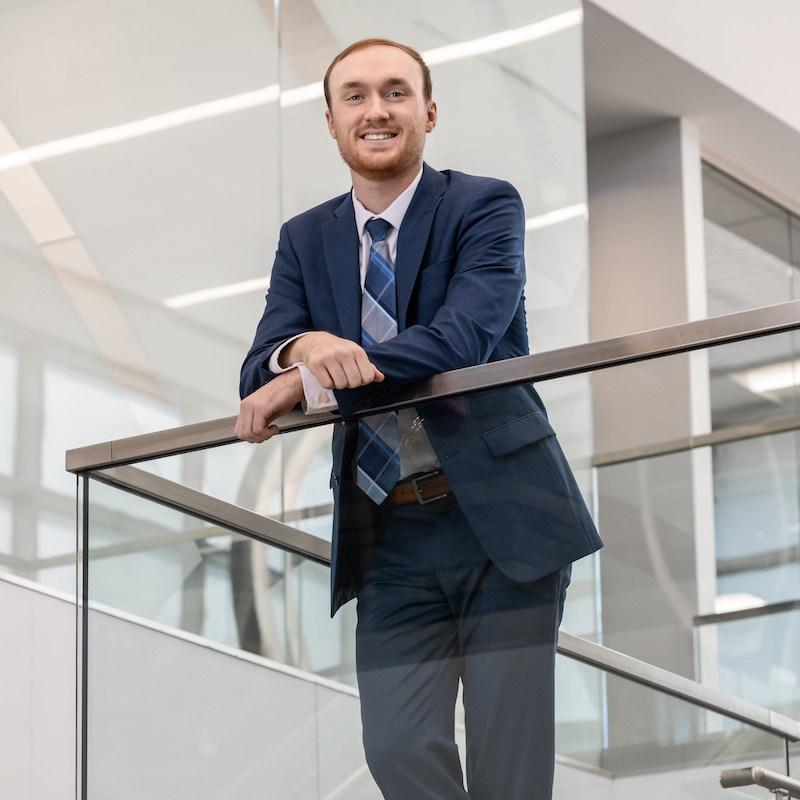 Setting goals for your own course
Connor has a passion for helping others. He understands the importance of developing a road map to plan for financial freedom and comfort in the future. From an early age, Connor's parents instilled a high standard of morals and values, giving him a heart of compassion for assisting and caring for others. Connor recognizes the importance of healthy decision-making that equips you with the resources needed to flourish. He is eager to build a relationship and help guide you along the way.
Education
Connor grew up in the Toledo, Ohio, area. He attended St. Joseph Catholic School in Sylvania, Ohio, and graduated from Northview High School in 2019. He achieved his bachelor's degree in business administration with a dual specialization in finance and insurance & risk management from Bowling Green State University.
Registrations
Life and Health Insurance License: OH
Personal
From age three, Connor has spent quality time with his dad at the golf course, learning about the game and creating a lifelong passion. Connor has continued his love for the game over the years and learned many valuable lessons—such as persistence and patience as you work toward a goal. In his free time, he can almost always be found at the course, spending quality time and creating memories with family and friends.
Connor McCann is not registered with Osaic Wealth, Inc. Osaic Wealth is separately owned and other entities and/or marketing names, products, or services referenced here are independent of Osaic Wealth.