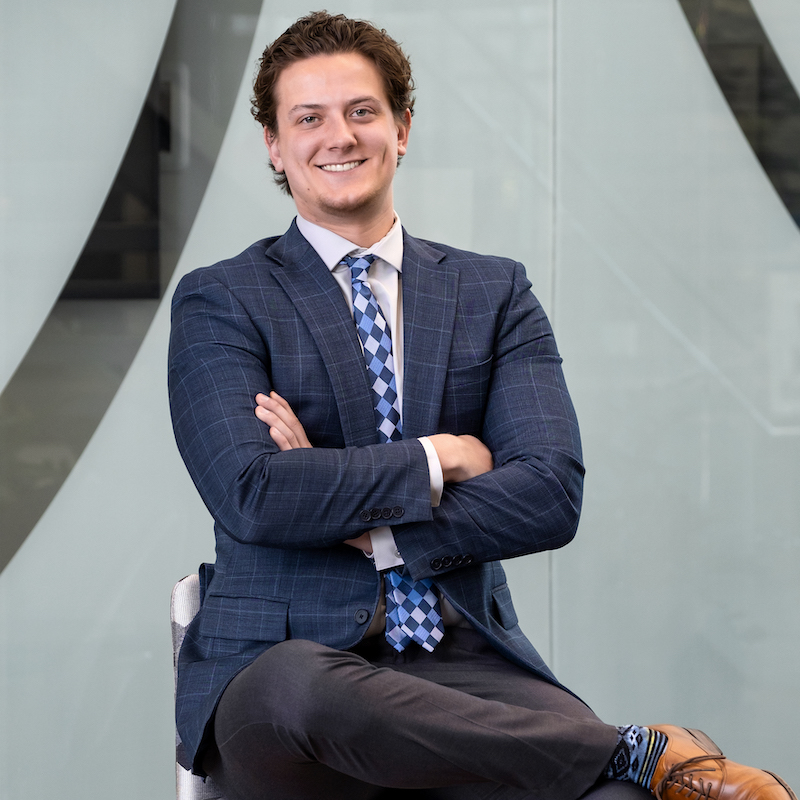 Helping people in any way needed
Early in Connor's life, he saw that unexpected events could arise in retirement, and planning for them is necessary. If an unfortunate event were to happen, it could create a strain. His goal is to help people prepare for these events so that if they occur, they will be able to handle them. Connor seeks to help people pursue and accomplish their goals. By creating an individualized plan, he hopes to reduce the pressure many individuals may feel daily.
Education
Connor graduated from Bowling Green State University, receiving his bachelor's degree in business administration. While there, he majored in finance and insurance, specializing in financial planning. He was a member of Delta Sigma Pi, a professional business fraternity, and the Financial Management Society. Connor also received the 2023 Insurance Graduating Senior Award.
Registrations
Life and Health Insurance License: OH
Personal
Connor has resided in northwest Ohio his entire life. He enjoys traveling to new places, whether a new city or the mountains, and he likes all landscapes. Being active is very important to Connor, which includes golfing, hiking, and participating in a softball league. He is also a big Ohio State football fan and looks forward to watching the team play every fall.
Connor Judy is not registered with Osaic Wealth, Inc. Osaic Wealth is separately owned and other entities and/or marketing names, products, or services referenced here are independent of Osaic Wealth.