FINANCIAL ADVISOR
Jonathan J. Brimley
Putting the client first. Always.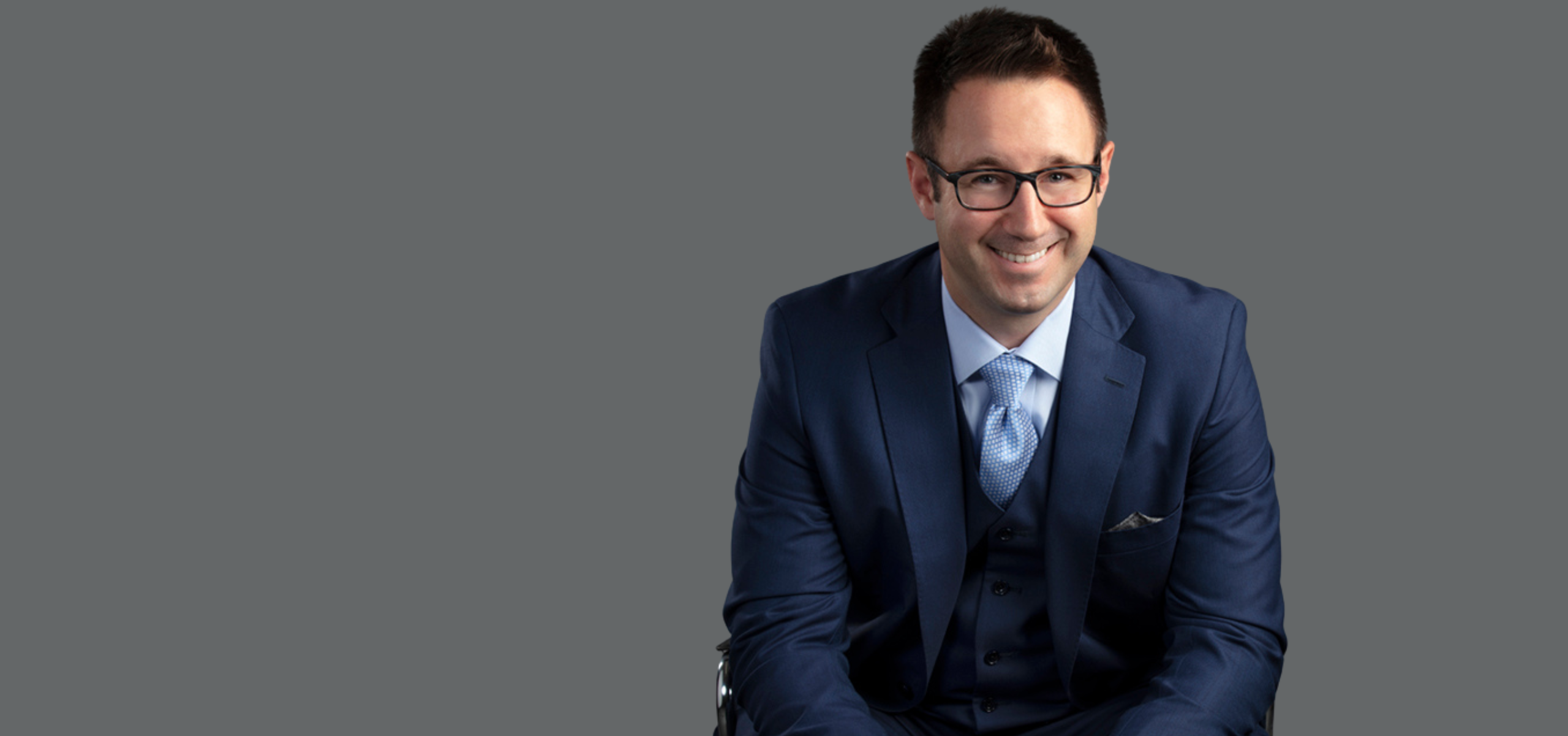 Schedule a meeting with Jonathan right now.
Schedule a meeting with Jonathan right now.
About Jonathan
I believe in a client-first culture. I prioritize sitting down with my clients and helping them set financial goals; then I go to work caring for those goals as if they were those of my own family. Ensuring that my clients have increased confidence and maintainable wealth is at the top of my priority list. I focus on comprehensive goal-based planning.
My partner Curtis Frisch and I market ourselves as Brimley & Frisch Wealth Management through our alliance with Savage and Associates.
A native of Findlay, Ohio, I attended Liberty-Benton Schools and returned home to Findlay after receiving my Bachelor of Science degree from Davis and Elkins College in West Virginia.
My wife Stephanie and I live in Findlay, Ohio. We have three young children: Ava, James, and Cora. We enjoy golfing, sharing stories around the table, and fine tuning our "bacon bbq football explosion" recipe on our wood-pellet grill. I am a missional partner with Movement Church in Findlay where I serve in multiple leadership capacities.
About Brimley & Frisch
Curtis and I are into spreadsheets, actuarial tables, and stock market tickers. Indeed, we kind of geek out over that stuff. We listen to financial podcasts in our free time. We talk stock performance on the golf course. And not only do we enjoy learning about and researching the financial industry, but we also enjoy sharing it with others and teaching you how to best make your money work for you and have fun doing it. We don't take ourselves too seriously because we're busy taking your future seriously.
When you work with Brimley & Frisch Wealth Management, you'll experience first-hand service with integrity, trust, and professionalism. We don't define you by your net worth. We'll work to build a relationship with you and understand your hopes and dreams, your goals for retirement, and how you wish to leave a legacy.
Whether in the office, at the grocery store, or out on Main Street, we'll have conversations that will make you comfortable and confident that you've placed your trust in the right financial planners.
At Your Service
Our experienced team is here to assist you with a variety of financial needs.
Our Process
Investing is like planting and growing a tree. You plant, water, give it space and time, and watch it grow. You don't dig it up to check on it or bring it inside for the winter. You leave it firmly planted to continue when the sun emerges. Our job is to find fertile soil to get that tree rooted, add fertilizer, and prune it for healthy growth. We'll get to know your unique situation and goals and determine if your little sapling is on track to become a mighty oak.
Below are the seven steps we follow to ensure that your tree will provide shade and peace of mind for generations to come.
Our 7-Step Meeting Process
The composition of your soil.
We work to understand your personal and financial circumstances to get a clear picture of the ground on which you currently stand. Your family, your interests, your goals, and your dreams—what does it all mean to you?
Are you looking for an apple tree or a sycamore?
Identify your personal and financial goals. Are you planning to work until age 70 or hoping to retire early? Do you want to leave shade to your children or favorite charity when you pass, or perhaps fruit for them during your lifetime?
Does your tree have enough light, space, and nutrients?
Jonathan and Curtis will evaluate your current course of action and the ramifications of possible new environments.
To prune or let grow?
We'll develop one or more potential recommendations to maximize the likelihood of meeting your goals. We'll not only look at steps to take but also when and how to take them, making sure you're not going to bump into other goals along the way.
The shape of your tree.
We'll present our plan for planting, establishing roots, and fertilizing your tree and explain why we may have chosen a beautiful red maple over a tall willow.
Planting your tree.
Plant your tree in fertile soil, give it room to grow, enough light, and enough time. It will grow to provide you with blossoms, air, and shade for your lifetime and far beyond.
Monitor for changes.
Once established, we'll continually monitor your tree for any bugs or diseases that might get in the way. We'll ensure the current plan is still the best and suggest adjustments as needed. We'll be with you every step of the way, monitoring your progress so you can focus on living your life.
Our Services
We treat your goals like our own and help you develop sound strategies for your money. Whether retired, approaching retirement, or just getting started in the job market, we're here to help you set up and protect your future. Our personalized, hands-on service equips us to handle small business owners, CEOs, 1099 employees, and everyone in between. We'll educate you about financial concepts and products to take the mystery out of investing, insurance, estate planning, and wealth preservation.
Outliving one's money is a concern for many today. We'll help you wade through the challenges of retirement and wealth management with these services.
Goals-Based Financial Plan
401(k) Planning
403(b) Planning
College Plans
Estate Plans
Money Purchasing Plans
Profit Sharing Plans
Retirement Plans
Tax Plans
529 Plans
Bonds
Brokerage Accounts
Common Stock
Educational IRA
Fixed Annuities
Roth IRA
SEP IRA
Simple IRA
Traditional IRA
Variable Annuities
Buy/Sell Insurance
Disability Income Insurance
Life Insurance
Long-Term-Care Insurance
Schedule an appointment with Jonathan.
Check the background of your financial professional on FINRA's BrokerCheck.
Go To BrokerCheck