FINANCIAL REPRESENTATIVE
Joel Tschantz
Specializing in individual estate and retirement planning.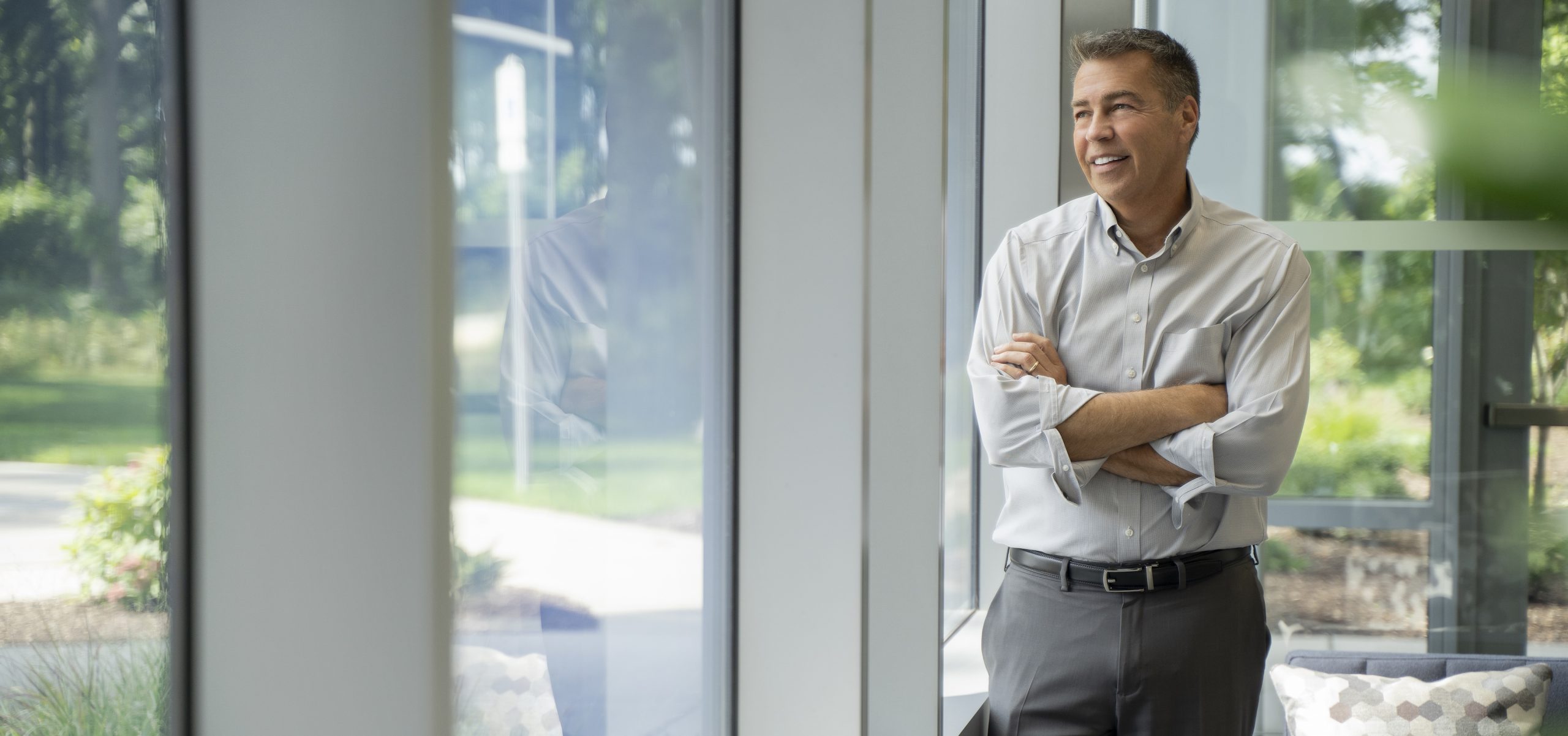 Schedule a meeting with Joel.
Schedule a meeting with Joel.
I am an Ohio native and a graduate of the University of Toledo. I have been a member of Savage since 1984 and a managing partner since 2013. I live in the area with my wife, Patty. We have three children, Nik, Kenzie, and Dani. In my spare time, I enjoy spending time with my grandchildren and attending Cleveland sporting events.
I have built my practice around helping pre-retirees and retirement-aged individuals and couples create sustainable income, striving toward their specific goals. There are many factors to consider when making the decision to retire: 1) current savings and expenses, 2) overall health, 3) family makeup, 4) personal values, and more. I work closely with you to identify your income sources in retirement (401k, pension, social security, etc.). From there, I evaluate your expenses and determine a specific a plan to strategically deploy the funds.
I also believe it is important to enjoy your retirement. How? By establishing liquid, rainy-day accounts that you can tap for opportunities, unplanned emergencies, and especially, just having fun.
Securities Registered in AZ, CA, FL, GA, IL, KS, LA, ME, MI, MN, NC, NJ , NY, OH, SC, TN, WI
Securities Registration Series 6, 7, and 63
Securities Designations
AIF® Accredited Investment Fiduciary
At Your Service
Our experienced team is here to assist you with a variety of financial needs.
Our Process
Assess your current financial situation

Identify your personal retirement goals

Create a personal financial plan for a successful retirement

Monitor and adjust as needed
Consolidating accounts for easier management and record-keeping.
Tax-saving strategies to consider as your income sources change.
Should you purchase long-term care insurance?
Investment Mix Fine-Tuning
Adjust your investment mix in anticipation of future distributions.
When should you begin taking Social Security?
We'll determine the right fit for you, such as IRA plans, 401(k)s, pensions, annuities, cash-balance plans, and more.
Financial Planning Process

We'll work closely with you to understand your goals, values, current financial status, income needs and the future you imagine for yourself.
We'll develop a written plan or proposal that will be presented to you, outlining recommended income, strategies, and benchmarks we'll measure.
We will select the tools and resources needed to implement your strategy and to help meet your unique needs and goals.
We'll regularly review the progress of your plan against benchmarks and changes in your life, then make adjustments as needed.
Schedule an appointment with Joel.
Check the background of your financial professional on FINRA's BrokerCheck.
Go To BrokerCheck