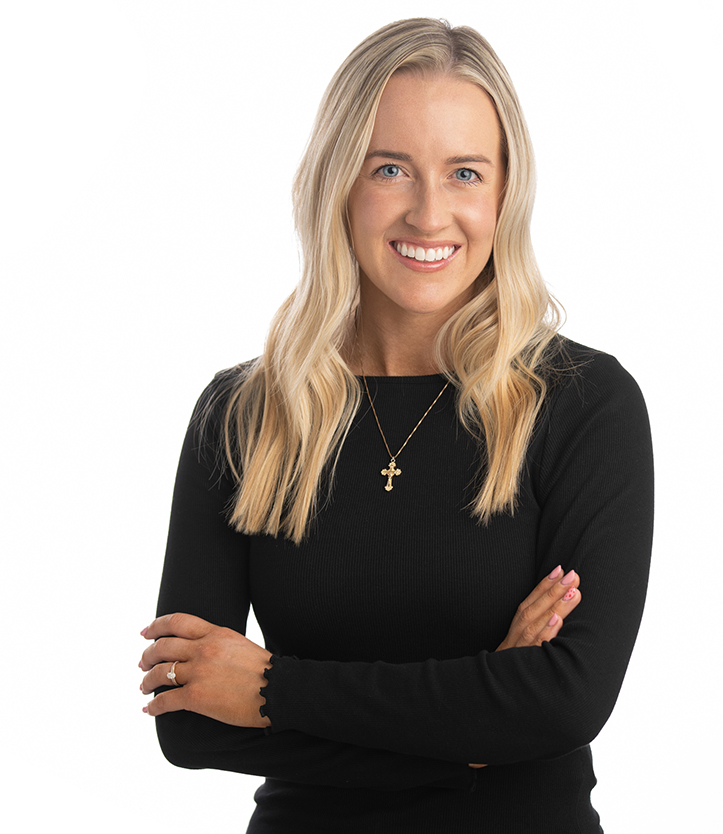 A balanced approach to your future
Megan got into the financial services business almost five years ago to help individuals and families create a plan for financial freedom. She believes that money doesn't have to control your life and she helps people live that out.
As an extension of her love for educating clients, she enjoys writing blog posts covering a myriad of financial topics. Megan also teaches finance and personal planning for pharmacy students at the University of Toledo.
Education
Megan graduated from Notre Dame Academy in 2011 and received a Bachelor's degree in Economics from Miami University in 2015.
Registrations
Securities Registered in AL, AZ, CA, CO, FL, GA, IA, IL, IN, MA, MI, MO, NC, NH, NV, OH, OK, PA, SC, TN, TX, VA
Securities Registration Series 7 and 66
Securities Designations
Licensed for Life, Health, and Disability Insurance in AZ, CO, IL, IN, MI, MO, NC, NV, OH, PA, TX
Personal
Megan, her husband, Nick, and their daughter, Lo, reside in Sylvania, Ohio. She enjoys sipping on Maddie & Bella's iced downtown latte and exploring northwest Ohio's dining scene. Megan is a parishioner at St. Joan of Arc Catholic Church where she is a member of the pastoral council. You can learn more about her by reading her most recent blog post here.
Check the background of your financial professional on FINRA's BrokerCheck.
Go To BrokerCheck