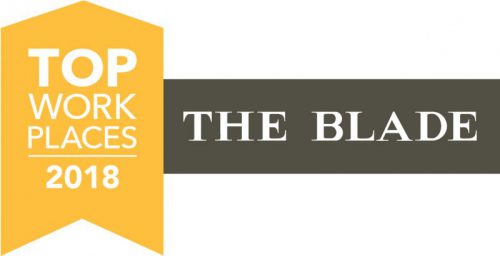 Named #1 Midsize Employer in Northwest Ohio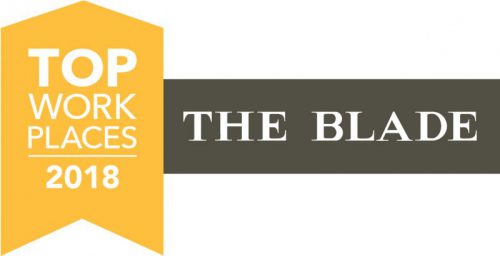 For the second year in a row, The Blade has ranked Savage & Associates among the Top Workplaces in the Toledo region. And this year, Savage topped the list of midsize companies—those employing 75-299 people. The honors are part of The Blade's annual Top Workplace survey, which collects feedback from thousands of area employees.
This is the fifth year The Blade has partnered with Energage—a Philadelphia-based employee research and consulting firm—to conduct the workplace survey. Seventy-two Toledo-area companies participated in the competition, each having a requisite 35 or more employees. In all, more than 7,400 respondents scored their employers on factors ranging from leadership to employee engagement.
Savage & Associates has participated in the survey twice, making the Top Workplaces list both times.
"It really is about the culture," explains J.R. Toland, the company's president and CEO. "It's a very positive and supportive work environment."
In their anonymous survey comments, Savage & Associates employees conveyed similar beliefs about the firm's culture. Respondents expressed appreciation for leaders who make them feel cared for and valued, and who genuinely model Savage's vision and values.
"Savage is just different," says Marianne Peters, director of people and performance. "John Savage, who founded the company with his brother Bob, affected people here in such a positive manner. Twenty-five years after John's passing, I think everyone wants to keep that culture going for him."
Preserving John Savage's legacy culture while also inspiring young employees who never met him presents a bit of a challenge. But throughout the years, says Toland, Savage has never deviated from its basic business philosophy.
"It's all about relationships and caring about people. That constant will always be there."