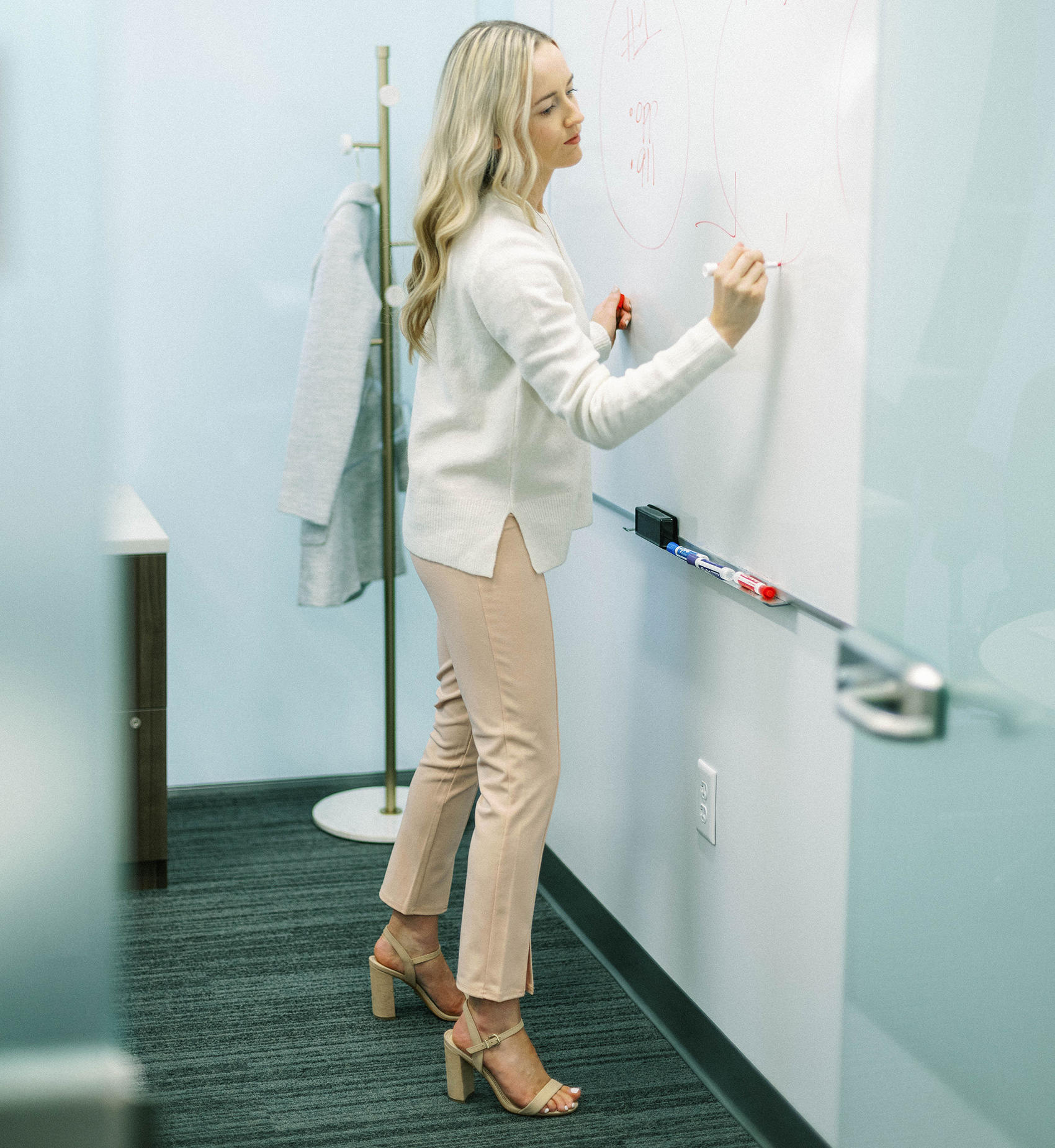 When I sit down with new clients, I love getting to know them and learning what makes them unique. Whether they are a college student or graduated decades ago … single or married with four kids … I typically observe one common denominator: people are overwhelmed by the complexity of financial planning.
Knowing this, the easy response to them would be, "trust me, I'm a financial advisor!" But that is never my approach. I believe that building trust with my clients is something that should not be taken lightly, especially when their financial success depends on it. I do not want people to nod their head to my advice, then walk out the door without really understanding what I said. I want clients leaving curious, excited, and motivated about ways to set themselves up for success. That means they need to be provided the tools to do just that.
In the last year, I made a couple key investments in my practice. My number one favorite investment will be shared in a future post – stay tuned! My second favorite investment has been implementing a wealth management portal for my clients called Right Capital. Right Capital creates an interactive experience for my clients to link their accounts and assets in one place, view their accounts in real time, and see many "what if" scenarios that they may face in their lives — such as how retiring one year later may impact their situation. By helping them see the benefits of making sound decisions today, they are more likely to stay the course in times of uncertainty. Bonus: it's an app on your smartphone!
Above, you can see a few screenshots of the many tools that Right Capital provides my clients. Whether they are getting started and trying to figure out how to pay off student loans (debt management), or want to know if they are on track to meet their long-term goals (retirement analysis), this platform helps them visualize the importance of proper planning. I want to make sure my clients understand my job doesn't end at selecting investments, but also educating them in all facets of their financial picture.
My husband and I, as well as other advisors at Savage and Associates, use this tool too. Having found so much value from it, I couldn't help but to offer it as a complimentary resource for all my clients!
Would you like to see every detail that affects your financial wellness in one spot? Maybe you are more curious about knowing if you are on track to accomplish your retirement goals? Give me a call directly at 419-725-7201 and I'd be happy to find out together.
About Megan:
Megan Rightnowar got into the financial services business almost five years ago to help individuals and families create a plan for financial freedom. She believes that money doesn't have to control your life and she helps people live that out.  As an extension of her love for educating clients, she enjoys writing blog posts covering a myriad of financial topics. Megan also teaches finance and personal planning for pharmacy students at the University of Toledo.
*Megan Rightnowar was not provided free services or sponsored by Right Capital. All idea expressed above are her own.
Megan Savage Rightnowar
Direct: 419.725.7201
Office: 419.475.8665
655 Beaver Creek Circle Maumee, OH 43537
Securities and investment advisory services offered through Osaic Wealth, Inc., member FINRA/SIPC. Osaic Wealth is separately owned and other entities and/or marketing names, products or services referenced here are independent of Osaic Wealth.