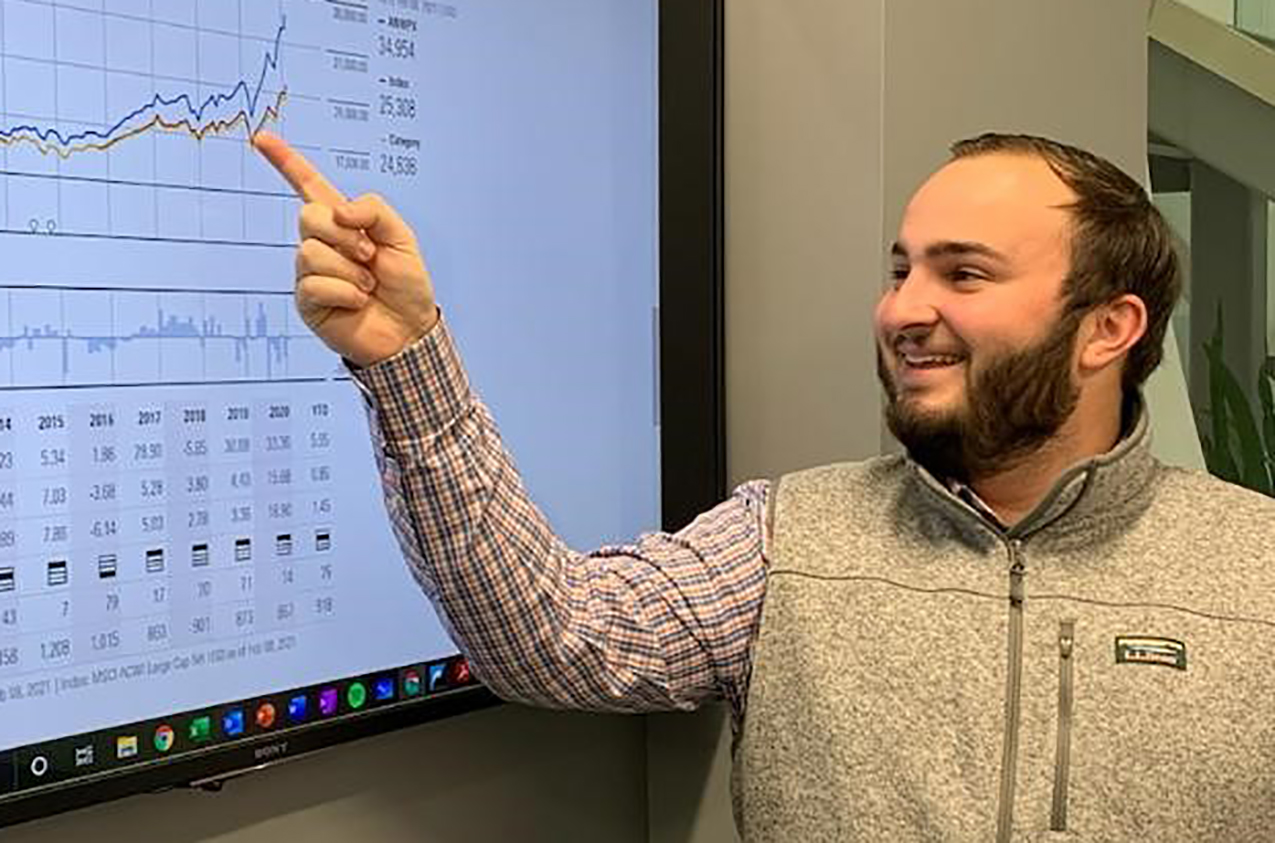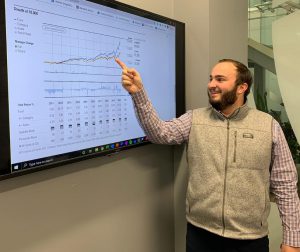 In the new age of trading apps and stock conversations on social media, more and more people are getting involved in the world of personal finance. As this change happens, we are currently in one of the largest wealth transfers in history with the aging of the baby boomers. Throughout all of this, young people are put in a place where they have a big financial situation to deal with, and many feel they can do this alone. So, this month, I am going to talk about the benefits of having a financial professional in your corner.
Using a professional, on a very surface level, gives you a sounding board for ideas and plans, goals, fears, and dreams in life. Financial professionals have seen many different situations, and have the ability to create plans and ideas to help their clients reach those goals and dreams down the road. If nothing else, a professional is a person well versed in topics like retirement planning, insurance planning, wealth management, social security, and many others. Most even have connections to estate planning attorneys, CPA's, and mortgage lenders to ensure their clients are covered in all the major areas of personal finance.
Beyond that, they are very rigorously tested. They have the title "professional" for a reason, because it takes an extensive amount of education, training, knowledge and skill to manage investments and insurance planning. There are separate examinations for insurance and investments, and numerous different designations. Each professional that holds these licenses is required to continue their education on an ongoing basis to stay up to date on new laws and regulations, because they are always changing.
Next, life is always a moving target. So is your financial picture. There isn't ever a one-size-fits -all approach to planning, as each person is different. So, even if you are not ready to start investing thousands of dollars right away, it is good to have a relationship with someone who can give you ideas about saving, debt repayment, and other basics.
Finally, they can provide an increase in your level of confidence. Many do not have the time or desire to manage their investment portfolio or create their own financial plan. It can be very comforting knowing you have someone working in your best interests, and making sure you are sticking to the plan. Having that sense of security and accountability allows for clients to feel cared for.
Each professional is going to be different. For me, I focus on the relationship. I am there whenever a client has a question or needs help, and when going through all of life's stages, from college to career, family, and retirement. It is paramount to build a foundation of trust and honesty, because when it comes to money, there is no other way.
Send me an email, or give me a call. A video call works too. Absolutely no cost on your end, just your time. Let's chat!
Email: [email protected]
Phone: 419-725-7358
The information in this commentary is intended for informational purposes only, and is not intended to imply a recommendation of any products or securities mentioned. Please note that individual situations can vary and you are encouraged to seek such advice from your financial advisor.